Writing reports since 1999, MTW Research are a publisher of high quality market research reports in UK Building Products Markets, DIY Market, Construction Industry, Environmental Markets and other B2B Markets.
The company was established with the single aim of providing market reports which included both primary quantitative data and qualitative comment - answering the need for greater confidence levels than was otherwise available.
Offering excellent value for money, our easy to reference and digest reports are researched and compiled by experienced and qualified marketing professionals who have experience of researching these markets for almost 2 decades. Unlike most other report publishers, our unique reports provide both quantitative data and qualitative comment to offer insightful and reliable market intelligence with good confidence levels from a statistically representative sample - all presented within a consultative framework.
MTW Research are not linked to any other other organisation active in the UK building, construction and DIY markets. As such we are able to offer original research reports from a fully independent viewpoint and offer fresh perspective on the markets we research. All our reports are published on a speculative basis and a testament to our quality of research is our high level of repeat clients. All our reports are produced in-house at our offices in Cheltenham, UK and we're always happy to discuss any element of our reports and to provide you direct access to either a report author or editor when you purchase one of our reports.
Our clients range from market leading blue chip building product manufacturers, builders merchants, wholesalers and DIY retailers, to more specialist product manufacturers and distributors. Our reports and mailing lists are also purchased by many of the leading financial institutions, banks and venture capitalists who seek fast and accurate market insight.
Taking an average of 2-3 months to research and publish, MTW Research market reports are easy to reference and use, typically 150-250 pages in length, assisting the reader to develop marketing plans, identify key growth customer segments & product sectors, develop informed business strategy, undertake competitor analysis, identify sales leads, grow sales quickly, establish market shares, identify market leaders and focus on current market & product trends specific to your industry.
MTW Research primarily offer 2 types of product..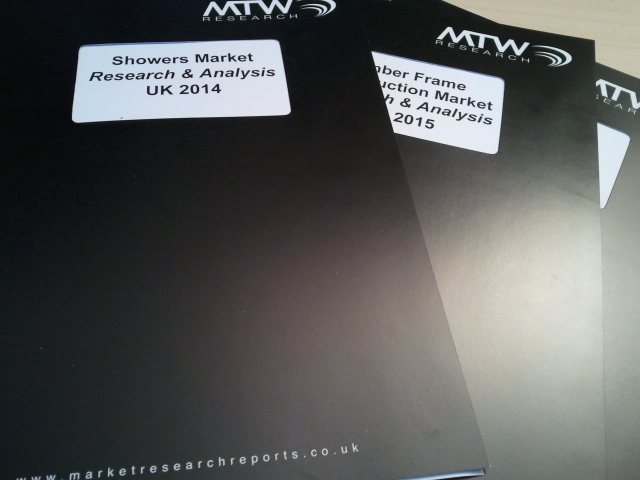 Our detailed quantitative and qualitative Research & Analysis Market Reports are typically 150-250 pages in length, providing easy to reference, relevant market information on a wide range of Building Product, Home Improvement and Construction markets. These detailed reports typically provide market size over a 10 year period, product mix, product trends, review of key market influences, SWOT, PEST, distribution channel shares, and supplier profiles & rankings.
The reports are primarily aimed at manufacturers, importers, distributors, contractors and other suppliers to the UK DIY, Construction & Business to Business markets, though are also read and used by consultancy companies, other market research companies, marketing agencies, financial institutions and a range of other companies both in the UK and abroad.
Our Databases & Mailing / Email Lists service is provided to all our clients who require fast and relevant sales leads within a specific industry sector or market. With a substantial choice of options to chose from, our database and mailing list service is one of the most cost effective yet relevant sources for your sales and marketing team.
All databases are supplied in multi-use and with a wide range of options to choose from - including our new e-mail lists, we aim to provide you with a listing which will result in quality sales leads.
We place great emphasis on primary research and this is supported by extensive secondary information from the industry and other sources such as company accounts, trade associations, journals, Companies House, HM Government, company reports, trade commentators and our own existing knowledge from researching these markets since the late 1990s. Read on to find out more about the methodologies used by MTW Research.
Professional Market Research...
An MTW Research "Research & Analysis" market report can take up to 3 months to research, compile, write and edit, with a range of methodologies used, including but not limited to...
Industry Sales Data - representative samples of sales and financial information directly from the industry is incorporated into all our "Research & Analysis" reports, ensuring our market reports are more accurate than our competitors.

Strategic Marketing Review - a detailed strategic analysis is undertaken by experienced professionals with qualifications in strategic marketing, ensuring the analysis of opportunities and threats, trend comment and interpretation of data is as accurate a depiction of the current market as possible.

Primary Qualitative Research - input from manufacturers / distributors / trade associations / contractors etc.

Secondary Desk Research involving a large number of Government departments, as well as trade journals/magazines, newspapers, company internet sites, company reports, sales literature, retail / distribution outlet visits, directories etc.

Research methodology review, appraisal and editing by experienced research professionals.

Client Feedback - many of our clients purchase regularly and provide us with good feedback on which we can enhance our market estimates and maintain the highest quality of research input.
We place great emphasis on primary research and listening to the views of the industry. Whereas other report providers may base their reports almost entirely on secondary research (we know, we used to write many of them!), it is our primary research which we hope sets us out from the competition. We know that only in-depth, professional quantitative and qualitative market research can lead to superior market reports. As such, if you would like to submit your views on your market, we urge you to get in touch with us - we'd be more than happy to have a chat!
Superior Market Reports...
MTW Research market reports are compiled by professional market researchers who are qualified past degree level in strategic marketing & market research, providing quality research information and relevant interpretation of this information. Another factor which sets us out from the competition is that our reports are never outsourced to generic research companies following set methodologies, we will never cut corners by exploiting lower cost agencies based in Asia or other lower labour cost countries to undertake our research.
We don't provide 'interactive reports' which simply waste your time and hike costs, or try to blind you with fancy charts. We know that it is the statistics and analysis which is important, as well as providing the information in an easy to use and navigate format. Our data is based on as representative a sample of the industry as possible, provided in an easy to read and disseminate report format and contains relevant and insightful comment on market trends and influences. As such, our reports offer the highest possible level of research and analysis whilst also representing the best value for money.
In addition, we make sure that all MTW Research reports are edited by experienced marketing professionals who have been researching the DIY, Home Improvement and Construction markets since the late 1990s. Rather than simply using a standard set of editing guidelines by editors who have little prior knowledge of the reports they are editing, MTW Research use editors who understand the nature of, and key drivers for, each of the reports' respective markets.
Report Price Guarantee...
Its the quality of research, our experience and extensive use of actual sales data combined with qualitative comment that sets us apart from our competitors. On top of this, our reports represent excellent value for money with prices starting from just £595 - significantly lower than any of our competitors.
Our cost efficient research structure and streamlined base means we can continue to offer great value for money and you'll find that our reports are often much cheaper and of a higher quality than equivalent reports available. We're confident that we can't be beaten on quality of research or price of our reports. However, if you do manage to find a similar report for a cheaper price we'll match this price and knock a further 20% off - ensuring you will receive the best quality market intelligence at the very best price.
A Reliable & Trusted Research Partner...
The markets which our reports cover are usually complex and difficult to define and quantify. Whilst we'll never claim that our reports and estimates therein are 100% accurate, our aim is clear - Professional Market Research...Superior Market Reports.
MTW Research are a well established & trusted research provider and are often quoted in national and trade press as well as by other companies active in a variety of sectors. The following represents a small selection of cuttings from news providers, trade associations and other organisations who quote MTW Research as a reliable source...
BBC News:- https://www.bbc.co.uk/news/magazine-16943314
Daily Mail:- https://www.dailymail.co.uk/property/article-1168052/As-trend-improve-dont-increases-DIY-stores-gearing-frantic-Easter.html
Builders Merchants News:- https://www.buildersmerchantsnews.co.uk/news/archivestory.php/aid/5241/Builders__merchant_market_optimistic_about_2012.html
Construction News:- https://www.cnplus.co.uk/news/timber-frame-market-to-grow-by-80-per-cent-in-four-years/8628767.article
DIY Week:- https://www.diyweek.net/news/news.asp?id=14845
Gulf News:- https://gulfnews.com/gn-focus/facilities-management/technology-gives-boost-to-the-fm-industry-1.1333315
Bloomberg:- https://www.bloomberg.com/apps/news?pid=newsarchive&sid=ayUFP5RsTukE
Derby City Council:- https://tinyurl.com/q45qotz (page 14 & 15)
Our research has also been featured on BBC TV's 'Have I Got News for You'!...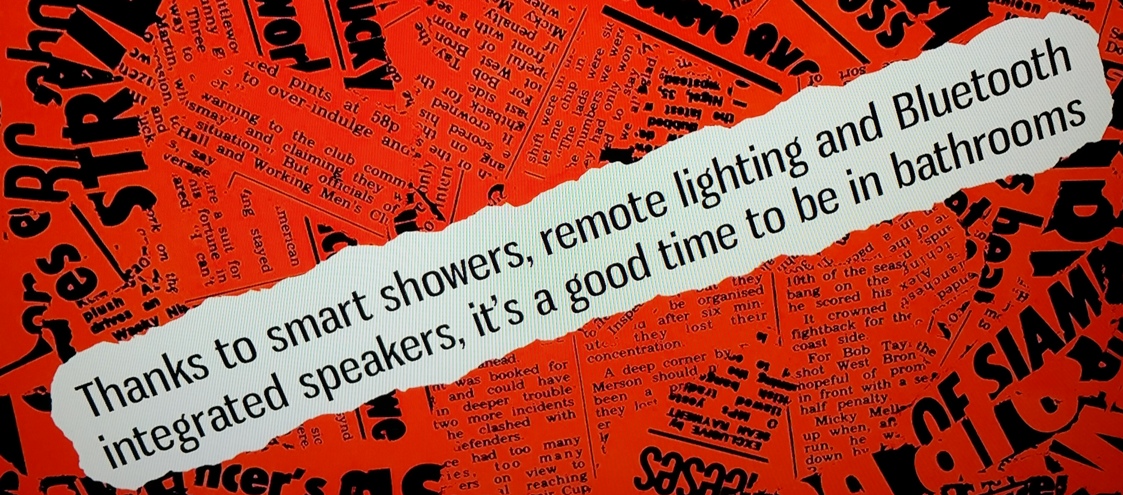 MTW Research in the Bathroom Industry Press:-
Our bathroom market research is high quality and well respected. But don't just take our word for it...our research is often featured in the UK trade press, here are some examples:-