________
_________
________
________
UK Tool Hire Market
Rank & Profile Report - UK 2008-2012
Take a Fresh Look...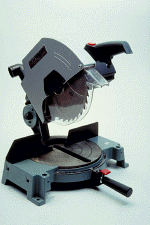 MTW Research have published a new, unique and exclusive market research report for the UK tool and equipment industry, reviewing the UK Tool Hire Market since 2004 to 2008, with forecasts and future prospects to 2012.
This report, part of MTW's Rank & Profile report range, reviews industry trends, company rankings, and company profiles with key financial indicators for the UK tool hire market, providing a comprehensive yet cost effective sales and marketing tool. In addition, as part of the 'Ultimate Pack' option, a full mailing and telemarketing list is also available to enable manufacturers and suppliers to quickly identify and increase sales to those tool hire companies who continue to perform well in an increasingly competitive market.
Based on company sales returns for more than 95% of the industry, this report, only available from MTW Research, incorporates all the issues relating to the recent economic and construction slowdown.
This 110+ Page Report Includes:-
Tool Hire Market Sales & Trends 2004-2008, Credit Crunch Impact, Recovery Period

Market Sales Forecasts & Key Issues 2008-2012, Economic & Construction Recovery

Volume Share by Companies with Growing, Static & Declining Sales in 2008

Industry Mix by Employees, Turnover & Credit Worthiness in 2008

Tool Hire Market Total Profit, Worth, Assets & Borrowing 2004-2012, Key Trends & Issues

Sales Estimates for Each Company, enabling market share assessment.

Industry Averages – Turnover, Net Worth, Profitability, Liabilities, Assets etc.

Tool Hire Companies Ranked by Turnover, Profit, Assets, Net Worth for 95% of Market.

Financial Profile for each Tool Hire Company, with an 'at a glance' financial health chart.

Full Mailing & Telemarketing Details & Senior Decision Maker Sales Leads Provided for Each Company.
The UK Tool Hire Market 2004-2012:-
From primary research undertaken exclusively by MTW Research, there are around 850 individual tool hire companies active in the UK in late 2008, though the industry remains particularly consolidated in value terms, with the companies in this report reporting sales contributing more than 95% of the market. The tool hire industry has experienced a healthy and sustained rate of growth in recent years from buoyant new build, DIY and RMI activity, supported by the rising trend toward the DFY (Done for You) market.

Whilst companies now face a more difficult trading environment in late 2008, there remain a number of positive issues and underlying fundamental strengths which are providing some degree of optimism, not least the recent announcement by the Government to bring forward a large number of public sector new build and RMI projects.

The leading tool hire companies are increasingly aware of the uncertain economic outlook and are now implementing a number of measures in order to improve efficiency. These measures include cost reduction and cash management initiatives, which are likely to impact on suppliers to the tool hire market in the short term. In addition, tool hire companies are now reducing the number of employees relatively quickly in recent months.

The reduction in capital expenditure will inevitably impact on tool suppliers in the short term, with a contraction in volume demand also exacerbated by rising pricing pressure as tool hire companies seek to achieve greater cost cutting measures. As such, the implications for tool and equipment manufacturers are less positive in terms of supplying to this sector in the short term and clearly illustrate the need for focused and effective marketing strategies which target those companies who are performing well in the market.


Key Benefits of the Report include:-
Understand Current, Historical & Future Market Performance & Trends 2004-2012

Identify and Target New / More Lucrative Clients & Develop Sales Strategies

Quickly & Efficiently Develop Sales Leads & Focus Your Marketing

Develop Individual Sales & Market Shares for the Tool Hire Companies

Identify The Ranking, Performance & Financial Health of the Tool Hire

Understand Recent, Current & Future Sales & Profitability Trends
This unique report represents a comprehensive yet cost effective tool for understanding the current and future performance of the UK Tool Hire market. Based on primary financial data from 95% of the industry & written specifically for tool and equipment suppliers, this independent report represents an invaluable yet cost effective sales and marketing tool for any company active in, or selling to the UK Tool Hire Industry.
Key Features Of This 110+ Page Report Include:-
MARKET & INDUSTRY TRENDS 2004-2012
Trends in Tool Hire Market 2004-2012, including
Total Market Sales 2004 – 2007, Forecasts to 2012, Credit Crunch Issues

Volume Share by Growing, Declining & Static Sales Companies in 2008

Market Share Mix by Employee Numbers & Turnover Size in 2008

Market Mix for Credit Worthiness Ratings in 2008

Total Profit 2004 – 2012, Inflation & Material Costs Impact

Total Assets, Liabilities & Net Worth of Tool Hire Market 2004-2012

"Average" Tool Hire Company Profile 2004-2012 – Turnover & Profit

Industry Averages 2004-12 - Assets, Debts, Net Worth, Sales Per Employee
RANKINGS
The Tool Hire Companies…
Ranked by Sales Turnover – Sales for every company to determine market share

Each Company Ranked by Profit

Ranked by Combined Current & Fixed Assets

Industry Position by Net Worth Estimates, Number of Employees
PROFILES
Full, Registered Postal Address & Senior Decison Maker / Director Name

Company Type (e.g plc, private etc), Brief Description of Activities

4 Years Balance Sheet of Assets, Borrowing & Net Worth

4 Years of Sales per Employee & Profit per Employee (where reported)

Turnover & Profit Estimates Made Where Accounts Not Reported

Number of Employees – estimated where not reported.
Available as Part of the Ultimate Pack:-
Full Company Name & Registered Postal Address

Telephone Number for Each Company, Fax Number Where Available

Senior Decision Maker / Director Contact

Company Type, Incorporation Date, Official Description of Activities

4 Year Turnover & Profit Where Reported

4 Years Balance Sheet, Assets, Liabilities & Net Worth, Sales per Employee

Supplied in All Formats, CD-Rom, Hard Copy & Email.


Select an Option Below for More Information on this Report:-