________
_________
________
________
UK Shopfitting Market
Rank & Profile Report - UK 2009-2013
Quantitative Research Counts...Take a Fresh Look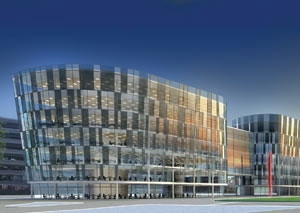 Shopfitting Market Trends Report 2019
MTW's new market report on the UK Shopfitting Market entitled "UK Shopfitting Market Rank & Profile - UK 2009" is now available, providing sales leads, research and market intelligence for market size, trends, company profiles and future prospects for the UK Shopfitting Market in 2009 and beyond.
This quantitative report is based on sales from 90% of the market, ensuring greater levels of accuracy and a higher confidence in determining market trends. Written specifically for manufacturers, suppliers and shopfitting contractors, the report enables the reader to develop and target the most lucrative sales leads, develop marketing strategies and undertake company analysis enabling companies to target their sales and marketing budgets cost effectively.
This report, part of MTW's Rank & Profile report range, provides a review of key industry trends since 2004 with forecasts to 2013, analyses changes in industry structure for the 12 months to December 2008, includes company rankings and company profiles with key financial indicators for the UK Shopfitting market, providing a comprehensive yet cost effective sales and marketing tool. The report enables suppliers to quickly identify and target those companies who are still performing well in the increasingly competitive UK shopfitting market.
In addition, as part of the 'Ultimate Pack' option, a full mailing and telemarketing list with 860+ companies accounting for more than 95% of the total market is also available, enabling manufacturers and suppliers to quickly increase sales to UK shopfitters, or for shopfitting contractors to identify likely acquisition targets.
This quantitative, primary research report is based on company sales returns for more than 90% of the industry by value and is only available from MTW Research. As the report is based on quantitative statistics, the report is unique in that MTW are able to quote a confidence level of 95% (+/-5%) for the industry structure review. Published in January 2009, the report incorporates all the issues relating to the recent economic and construction/RMI slowdown and provides forecasts to 2013 in light of the current market trading conditions.
This 440+ Page Report Includes:-
Shopfitting Market Sales & Trends 2004-2008, Recession Impact, Recovery Period, Key End Use Sectors

Market Sales Forecasts & Key Issues 2008-2013, UK Economy, Business Confidence Recovery

Volume Share by Companies with Growing, Static & Declining Sales in 2008 - With 95% (+/-5%) Confidence Level

Industry Mix by Employees, Turnover & Credit Worthiness in 2008

Shopfitting Market Total Profit, Worth, Assets & Borrowing 2004-2013, Key Trends & Issues

Sales Estimates for Each Company, enabling market share assessment.

Industry Averages – Turnover, Net Worth, Profitability, Liabilities, Assets etc.

Shopfitting Contractors Ranked by Turnover, Profit, Assets, Net Worth for 90% of Market.

Financial Profile for each Shopfitter, with an 'at a glance' financial health chart.

Full Mailing & Telemarketing Details & Senior Decision Maker Sales Leads for Each Company in Report.

860+ Company Multi-Use Mailing & Telemarketing List as part of the 'Ultimate Pack' - Updated December 2008
The UK Shopfitting Market 2004-2013:-
Shopfitting Market Key Trends:-
During the last 12 months, 75% of UK shopfitting contractors reported growth in revenue, though the majority of this growth emanated from demand derived in the first half of the year. The market is becoming increasingly polarised into larger contractors who are able to offer a wider range of services at competitive prices, and smaller, more specialist shopfitters operating in specific niche sectors of the UK commercial refurbishment market.


Key Benefits of the Report include:-
Understand Current, Historical & Future Market Performance & Trends 2004-2013

Identify and Target New / More Lucrative Clients & Develop Sales Strategies

Quickly & Efficiently Develop Sales Leads & Focus Your Marketing

Develop Individual Sales & Market Shares for the UK Leading Shopfitters

Identify The Ranking, Performance & Financial Health of the Leading UK Shopfitters

Understand Recent, Current & Future Sales & Profitability Trends
This unique report represents a comprehensive yet cost effective tool for understanding the current and future performance of the UK Shopfitting market. Based on primary financial data from over 90% of the industry & written specifically for shopfitters, suppliers to shopfitters this independent market intelligence report represents an invaluable yet cost effective sales and marketing tool for any company active in, or selling to the UK Shopfitting Industry.
Key Features Of This 440+ Page Report Include:-
MARKET & INDUSTRY TRENDS 2004-2013
Trends in Shopfitting Market 2004-2013, including
Total Market Sales 2004 – 2008, Forecasts to 2013, Credit Crunch Issues, Impact of Recession, Polarisation of market

Volume Share by Growing, Declining & Static Sales Companies in 2008

Market Share Mix by Employee Numbers & Turnover Size in 2008

Market Mix by Credit Worthiness Ratings in 2008

Total Profit 2004 – 2013, Inflation & Material Costs Impact

Total Assets, Liabilities & Net Worth of Shopfitting Market 2004-2013

"Average" Shopfitting Company Profile 2004-2012 – Turnover & Profit

Industry Averages 2004-13 - Assets, Debts, Net Worth, Sales Per Employee
RANKINGS
The Shopfitting Contractors…
Ranked by Sales Turnover – Sales for every company to determine market share

Each Company Ranked by Profit

Ranked by Combined Current & Fixed Assets

Industry Position by Net Worth Estimates, Number of Employees
PROFILES
Full, Registered Postal Address & Senior Decision Maker / Director Name

Company Type (e.g plc, private etc), Brief Description of Activities

4 Years Balance Sheet of Assets, Borrowing & Net Worth

4 Years of Sales per Employee & Profit per Employee (where reported)

4 Years Data for Working Capital (how much is a particular company really spending?)

Turnover & Profit Estimates Made Where Accounts Not Reported

Number of Employees – estimated where not reported.
Included as Part of the 'Ultimate Pack' Option:-
Brief Report Synopsis:-
In 2007, the combined sales of the Shopfitters identified reached just over £2.8 billion, an increase of around 4% since 2006 reflecting improved trading conditions following limited growth during 2006. Sources indicate that whilst there was some degree of positive performance in the market during the first half of 2008, declining consumer confidence and a number of key market influences resulted in a lacklustre second half of the year and a rapid slowdown in activity in Q3 and Q4 2008.
During mid-late 2008, non-food retail sales slowed substantially, leading to a growing trend of postponement or curtailment of Shopfitting projects, particularly within the non-commodity goods retail sector. As such, the market is expected to have remained relatively static during 2008 overall, with the year polarised between reasonable growth in activity in the first quarter and rapid decline in the last quarter.
The Shopfitting market remains highly dependent on the UK food retail sector in 2009, though the impact of the credit crisis in 2008 leading to recession has severely reduced the sector's appetite for store enhancement. With consumer confidence at particularly low ebb at present, sources indicate that large-scale store refurbishment and new openings have reduced dramatically in recent months, with this trend likely to continue for the remainder of 2009.
As such, the shopfitting industry is increasingly looking to other key end use sectors in order to sustain revenue as the retail sector falters in terms of income and therefore expenditure on store enhancement. In recent years, the industry has increasingly seen expenditure rise from the pubs and clubs sector of the market which has historically replaced revenue from the retail sector. However, this is unlikely to be replicated in 2009 / 2010 as new pub opening and refurbishment activity has also slowed rapidly in recent months, following a rapid decline in footfall in the pub industry overall.


Select an Option Below for More Information on this Report:-