Rainwater Harvesting Market - UK 2008-2012
Research & Analysis Report
MTW Research have published the findings of a unique and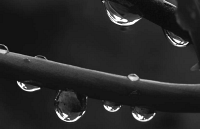 independent review of the Rainwater Harvesting Market in England, Scotland,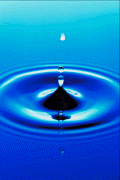 Northern Ireland and Wales. The 90 page report, which is available to purchase immediately was written specifically for distributors, importers and manufacturers of rainwater harvesting products.
The research for the report has found that triple digit growth in the last 3 years and strong growth forecasts to 2012 will result in this sector becoming a significant component of the UK Environmental Building Products Market.
UK Rainwater Harvesting Market Size by Value 2004 - 2012
The 90+ Page Report Includes:-
Market Size by Value - Estimates 2004-2012 – domestic and non-domestic systems

Market Size by Area Estimates 2004-2012 – market estimates by roof area

Product Mix by Value in 2008 – filters, pumps / controllers, tanks, accessories (pipes etc)

Market Trends & Influences – meters, WTL, political, pricing, flooding, flat building etc.

Value Estimates by Region – Wales, Scotland, N. Ireland & English region estimates

Key Suppliers Profiles – Profile overview of key manufacturers and suppliers

Key Suppliers Financials– Balance sheets & an 'at a glance' financial health indicator chart for each company (where reported), including 3 years net worth.

Key Market Influences – Macro-influences – political, economy, construction, confidence etc
The RWH Market Report Definition Includes:-
| | | | |
| --- | --- | --- | --- |
| Filters | Pumps & Control | Tanks | Accessories |
| Downpipe, leaf separators, leaf catchers, collectors, garden filters, tank filters (suction filters), industrial filters, calmed inlet etc | Flow controllers, submersible pressure pumps, 240V / 12V etc. | Underground tanks (all materials) header tanks, etc. | Pipes, trapped overflow, tank level gauges, hose, UV sterilisation, solar panels etc |
The Report Contents in More Detail:-
Ø Rainwater Harvesting Market 2004-2012 – Market size by value estimates 2004-2008, with forecasts to 2012. Market size estimates by area (roof area in M2) 2004-2012. Prospects.
Ø Key Market Trends & Influences –Review of key macro and micro market issues influencing the sector at present and in the future. Including issues such as government policy, 2008 Water Strategy announcements, 2008 introduction of Code for Sustainable Homes, economy, WTL, rainfall, water metering, flooding, commercial new build, growth in flat building, planning consent, associations, Environment Agency views on metering, self build, rising water prices, societal attitudes, rising raw material costs, European market maturity etc.
Ø Value Share Estimates by Sector –Mix by value estimates for Tanks, Filters, Pumps/Controllers and Accessories (pipes, hose, fittings etc).
Ø Regional Market Estimates in 2008 –Estimates of market size by region, split by English regions, Scotland, Wales, N. Ireland etc.
Ø Commercial & Domestic Mix – Broad share estimate in 2008 of domestic & non-domestic sectors.
Ø Non-Domestic Mix by Sector – Share for Education, Health, Prisons, Leisure / Retail, Offices etc.
Ø Supplier Review – Brief profile of 50 key suppliers currently active in the UK market, brief description of activities, incorporation date etc.
Ø Supplier Financials – Overview of selected suppliers' key financials (e.g. current assets, net worth, liabilities, debtors etc), including an 'at a a glance' financial health check chart for each company.
Ø Primary Macro Market & PEST Influences - Political, Economic, Construction Activity (split by new build & RMI 2000-2012), Inflation for Selected Building / Home Improvement Products 2000-2012.
Prices for the Rainwater Harvesting Market report are as follows:-
Standard Format Options

Price

Pdf by E-mail (sent same day)
£565 (+ VAT)
MS Word by E-mail (sent same day)
£615 (+ VAT)
Hard Copy (1st class post, despatched within 24 hours)
£615 (+ VAT)

All Formats Option

(PDF by E-mail, MS Word on CD-Rom, Hard Copy)

£665 (+ VAT)

Additional Options

Price
Additional Hard Copy
Add £50 (+ VAT)
Supplied on CD-Rom
Add £50 (+ VAT)