2010 Building Contractors Database Now Available,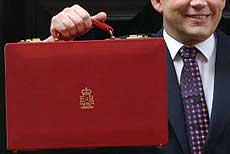 MTW Research have published a brand new, multi-use database & mailing list which focuses on identifying the UK's leading Building Contractors expected to grow sales through public sector construction activity in 2009.
Produced by building industry research professionals, the database was developed specifically for building product manufacturers and suppliers to increase sales to contractors most likely to benefit from rising activity in public sector construction. The listing is available to purchase immediately and is currently offered at a introductory 20% discount.
This unique database includes full mailing address, contact name, telephone & fax numbers for more than 1,750 major building contractors. The mailing list identifies the contractors who are likely to enjoy rising levels of demand from public sector building projects in the near term through initiatives such as the Building Schools for the Future, PFI, Affordable Homes, Health and other Public Infrastructure expenditure.
New for March 2009, the database provides quality public sector construction sales leads for building product manufacturers & distributors, is uniquely available from MTW Research and represents excellent value for money.
The Database Includes:-
1,750+ Building Contractors - £10m+ turnover, most likely to develop activity in public sector in 2009

1,750+ Full Mailing Address with Postcodes - Supplied in multi-use, easy to use format, MPS screened.

1,530+ Contact Names (Senior Decision Maker / Head of Purchasing)

780+ Telephone Numbers & 500+ Fax Numbers - TPS / FPS screened to ensure compliance

1,750+ Entries with Estimated Turnover (£10m-£25m, £25m-£50m, £50m-£100m, £100m+)

Supplied in MS Excel or MS Access by E-mail or on CD-Rom.

Published March 2009


Building Contractor Mailing List Turnover Estimate Breakdown:-
| | | | | |
| --- | --- | --- | --- | --- |
| Turnover Band | £10m-£25m | £25m-£50m | £50m-£100m | £100m+ |
| No. of Companies | 1,000 | 435+ | 175+ | 140+ |



Key Benefits of this Database Include:-
Simple & Cost Effective Pricing - fixed price, represents excellent value for money.

Multi-use Database - We place no limitations on how many times or how you use the data supplied

Focused on B2B - We are focused on Building & Construction industry data, and our longstanding experience in researching the construction and building products markets means we are best placed to meet your database requirements - we understand your industry, we're not simply a mailing list provider.

Fast Database Supply - This database is available to purchase immediately and is usually despatched the same day as ordered, e-mail delivery is usually achieved within 2 hours.

Created Specifically For You - This database are produced specifically for building product, equipment and material manufacturers and distributors to increase their sales through a particular channel, resulting in a more relevant and useful listing.


The following chart illustrates the breakdown of total public spending by key public sector in 2009, highlighting the key areas of focus by the Government:-
Total Public Sector Spending by Department in 2009:-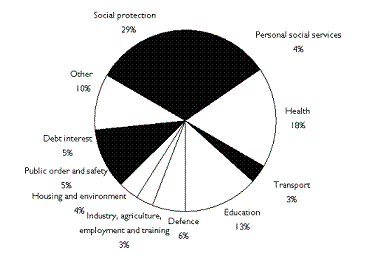 Public Capital Expenditure 2004-2009:-
During 2008/9, capital expenditure on public sector services will exceed £46 billion, reflecting an increase of 30% since 2005/6. This substantial and prolonged level of growth in public spending underlines the level of commitment by the Government to developing long term opportunities for the construction industry and associated building product suppliers.
In March 2009, the Government announced that vital PFI infrastructure projects will go forward as planned despite the current financial market conditions. The action ensures that public investment will not be disrupted by problems in the financial markets. In total, £13bn of public investment in procurement will be safeguarded. This protection will assure the future of a broad range of public infrastructure projects including £3.5bn of waste treatment and environmental projects, £3.1bn of transport projects and £2.4bn of schools projects.
The following chart illustrates the level of capital expenditure by key public sector between 2004-2009:-

Around 110 PFI projects are currently in the pipeline, and PFI projects make up typically 10 per cent of public capital spending. To support the PFI, Government will lend to these PFI projects and has underlined the importance that the projects are under way as swiftly as possible – to support jobs and the economy this year as well as delivering important public services. This database identifies the building contractors who are most likely to benefit from the rising level of investment in public sector expenditure in 2009 and beyond which in turn will generate rising demand for building products and materials.


Prices for this Multi-Use Database are as follows:-
Standard Format Options

Benefits of Option

Price

MS Excel by E-mail (sent same day)

Easy to manage format, and easily used in mail merge etc. Download the sample for example of this format. Ideal for basic telesales & mailing activity.

£350 (+VAT)
MS Access by E-mail (sent same day)

Enables faster and more complex manipulation of the data. Create Additional Tables with Separate Contact Data, Dates Mailed etc.

£350 (+VAT)

Ultimate Pack (Excel & Access + CD-Rom)

(Excel & MS Access of Database supplied on CD-Rom

Includes both Access & Excel formats for fast dissemination & greater ease of use, PLUS supplied on CD-Rom, with no limitations on usage type or frequency

£395 (+VAT)