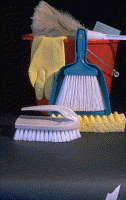 MTW Research have published a brand new Research & Analysis market report on the UK Contract Cleaning Market, providing a comprehensive & detailed review of the UK non-domestic cleaning market.
Written specifically for companies who supply to contract cleaning companies including cleaning equipment manufacturers, chemical producers, cleaning material suppliers and distributors, the report is available immediately in a range of digital or hard copy formats.
Based on sales data from a representative proportion of the contract cleaning industry, this report provides market size, product/service and end user mix by value over a ten-year period. Combining the best of both with quantitative data and qualitative input from the industry, our reports are more accurate than other qualitative based reports and offer better value for money. Written by experienced marketing professionals, our reports provide our clients with quality market intelligence by identifying and discussing key market trends, mix, shares, opportunities, threats, influences, SWOT & PEST analysis in a complete and easy to read format.
This 250+ Page Report Includes:-
Market Size by Value 2004-2009; Forecasts to 2013

SWOT & PEST Analysis

Product / Service Mix 2004, 2009 & Forecasts to 2013

Mix by End Use Sector 2004, 2009 & Forecasts to 2013

Market Structure & Trends - Current, Historical & Future

Company Profiles, Rankings & Sales Leads
Quantitative market data based on industry sales, supported by qualitative discussion of key market trends, product mix, influences and future prospects are provided. Wholly updated & revised in December 2009, this informative & stylish report offers a comprehensive market review & sales leads and also represents excellent value for money.


The UK contract cleaning market was estimated to be worth some £4.6 billion in 2009, reflecting a decline in market value since 2008. At present, market value is estimated to be back to levels previously experienced in 2004, reflecting the severity of the recent downturn. However, given the likelihood of a return to growth in terms of overall GDP output in 2010, our forecasts are for a return to value growth for the contract cleaning market next year in current price terms. Average sales in the industry are now reflecting a contraction of more than 17% since 2004.
Many of the leading contract cleaners are currently following a strategy of cost saving and streamlining at present. With cost saving initiatives being a key characteristic of the industry at present, suppliers of equipment to contract cleaners are likely to remain under pressure for some time to come. The need to identify key growth sectors is therefore increasingly important for cleaning equipment suppliers in order to grow sales to the contract cleaning market.
Whilst 'standard' cleaning services represent the largest proportion of the market by volume in 2009, in value terms the share taken by this sector is likely to be much lower, reflecting the much lower average price per contract in this segment of the market. The second largest sector at present is accounted for by more specialist cleaning services, in recent years the specialised cleaning market grew by around 44%, reflecting strong and sustained growth in terms of both value and volume performance. The window and façade cleaning market is estimated to have grown by around 150% since 2004, reflecting particularly healthy growth and a sector which has continued to gain share of the overall contract cleaning market.
The office / retail end use sector accounts for the largest proportion of the contract cleaning market in 2009, closely followed by the healthcare end use sector which is likely to experience changes in market share in the medium term. Leisure and transport sectors are also of significance in 2009, both having grown share of the market in recent years. The education sector is one which has benefited from a growth in public sector spending, with PFI and the Building Schools for Future initiatives likely to impact the sector in the medium to longer term.


Key Features Of This 250+ Page Report Include:-

MARKET SIZE
Contract Cleaning Market Size by Value 2004-2013, including

Market Size 2004 – 2009, Forecasts to 2013, Constant & Current Prices

Average Contract Cleaner Revenue 2004-2013, Based on Industry Sales

Qualitative Comment on Key Market Size Trends & Future Prospects
MARKET TRENDS & INFLUENCES
Quantitative & Qualitative Key Market Trends 2004-2013, including

Market KPIs – Profit, Assets, Debt, Net Worth 2004-2013

Sales per Employee – 2004–2013

PEST Analysis –Politico-legal, Economic, Environmental, Social & Technological

SWOT Analysis – Key Strengths, Weaknesses, Opportunities & Threats
PRODUCT SEGMENTATION & END USE MIX
Product / Service Mix & Share by End Use Sectors 2004-2013, including

Product Mix - Standard, Specialised, Window & Other Cleaning

Mix by Service Type - Historical, Current & Future for Key Market Segments

End Use Sectors – Health, Education, Leisure, Office/Retail, Transport etc

Share by End Use Sector – Mix by Key Segment 2004, 2009 & 2013

Qualitative Comment & Discussion on Key Segment Trends
INDUSTRY STRUCTURE & COMPANY PROFILES
Review of Market Structure & Key Company Profiles, including

Market Mix by Growth, Credit, Age, Turnover & Number of Employees

Industry Share by UK Geographical Region & Office Type (e.g branch)

Company Rankings – by Turnover, Profit, Assets, Debt, Worth & Employees

Company Profiles – 1 Page Profile with 'At a Glance' Financial Health Chart

Key Financial Data – Turnover, Employees, 4 Years of Assets, Debt & Worth

Sales Leads– Mailing Address, Telephone & Contact Name for Each Company
AVAILABLE AS PART OF THE 'ULTIMATE PACK'
All Formats of the Report, Spreadsheet & Mailing List, including

Hard Copy - Report Professionally Lasered on 90gsm paper, Spiral Bound

CD-ROM - MS Word & PDF Copies – Cut & Paste to Your Documents

PDF Report – Emailed to Your Desktop the Same Day

Spreadsheet & Mailing List - Also on CD-ROM in MS Excel which includes:-
Key Benefits Of This Brand New Report Include:-
Market Performance & Trends - Current, Historical & Future 2004-2013

Product & End Use Sector Mix – Identify Best Performing Sectors, Focus Marketing Strategy

Identify and Target New / More Lucrative Clients & Develop Sales Strategies

Develop Sales Leads & Focus Your Marketing

Identify Revenue & Develop Market Shares for the Key Players

Develop SWOT & PEST Analysis Faster & With More Detail
In Order to Provide a Comprehensive Review of the Market, This Report Includes:-
THE MARKET, PRODUCTS & END USERS
Market Size & Key Market Trends 2004-2013 – Value of the market since 2004 is provided with current market size estimates provided based on quantitative sales figures from the industry. Profitability, assets, liabilities and net worth are also illustrated in easy to read, yet stylish charts. In addition, yearly forecasts of market size and other key financial indicators are also provided to 2013. Key market trends are also identified and discussed providing the report with both 'quantitative' and 'qualitative' characteristics.

PEST Review & Key Market Influences – A review of the key issues and influences which are impacting market demand at present & in the future are also provided. These issues range from economic, political, environmental, social and technological and are identified and discussed where appropriate, providing the reader with a greater depth of market intelligence. A strategic PEST review for this market is also illustrated in chart format for faster reference.

Product Mix & Trends – This report identifies the key sectors which comprise the overall market and provide a current & historical share by value. This data is supported by qualitative comment where appropriate in order to offer more substantive market knowledge. Forecasts to 2013 are also provided to offer more insightful market intelligence.

SWOT Analysis – A strategic SWOT analysis for the market is also provided based on input from primary and secondary sources in the industry. By identifying key strengths, weaknesses, opportunities and threats, this report provides a more solid foundation for basing strategic and operational marketing decisions.

End User / Channel Mix & Trends – By providing historical, current and forecast shares by end user or channel for this market, the report provides an invaluable illustration of the key sectors that are currently driving demand and likely future prospects. Qualitative comment on key trends within these sectors based on input from the industry provides a more in-depth review of the market as well as illustrating the most likely future scenarios.
THE SUPPLIERS & INDUSTRY STRUCTURE
Industry Structure – The report includes a detailed and quantitative review of the industry in terms of number of companies, share by turnover, mix by employees, geographical mix, share by age of companies, mix by recent sales performance, sales per employee, share by credit rating & mix by location type (e.g head office/branch etc).

Industry Trends 2004 –2013 – Industry totals and averages since 2004 are also provided for turnover, profitability, assets, net worth and liabilities. These indicators provide vital insight into the current health of the industry and are forecasted to 2013.

Supplier Review – This report provides in-depth intelligence of relevant and leading players in this market. Each company is ranked by turnover, profitability, number of employees and other key financial indicators. Each company also has a 1 page profile identifying contact details, overview of activities, key financials for the last 4 years and an 'at a glance' financial health chart. The report also provides turnover estimates for every company, regardless of size, enabling the reader to easily identify individual market shares.


Prices for the Contract Cleaning Market Research & Analysis report are as follows:-
Standard Format Options

Benefits of Option

Price

Pdf by E-mail (sent same day)

Easy to read format, though copying & pasting is not possible with pdf format.

£565 +VAT
MS Word by E-mail (sent same day)

Easy to read format and enables copying, pasting & faster navigation from contents page to speed your analysis

£615 +VAT

Ultimate Pack (all above + Spreadsheet & Mailing list)

(Supplied by Email & CD-Rom & Report in Laser Printed, Bound Hard Copy)

Includes all the above, PLUS Excel spreadsheet with accompanying Financial & Multi Use Mailing Data for each company, facilitating further research, developing sales leads and more detailed comparisons and analysis.

£665 +VAT

Additional Options

Benefits of Option

Price
Additional Hard Copy (1st class post)

Professional, Spiral Bound Hard Copy lasered on quality paper for fast, ad-hoc use in meetings etc

Add £50 +VAT
Supplied on CD-Rom (1st class post)

Safe, Secure & Portable format enables easy dissemination amongst colleagues.

Add £50 +VAT
To order this report from MTW Research, please complete the order form here