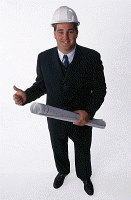 MTW Research have published a brand new, multi-use database & mailing list for 2008 on UK Builders and Building Contractors which is available to purchase immediately.
The database includes full company name and address for more than 1,200 UK Builders and Construction Contractors, representing more than 90% of Builders with a turnover in excess of £5 million. The mailing list includes telephone numbers and purchasing contact names along with emails for more than 900 companies listed.
MTW Research publish databases and mailing lists specifically aimed at the UK Construction, Home Improvement and Building Industry and can therefore offer more relevant and accurate mailing lists than any other list provider. In addition, our databases and mailing lists are supplied as multi-use with no limitations and represent excellent value for money.
Brand new for 2008, This Database Includes:-
1,200 Building Contractors Full Postal Address (Single site / Head offices only for more accurate targeting - excludes branches)

1,200+ Purchasing Contact Names (Head of Purchasing - Not the usual 'senior decision maker')

1,000+ Telephone Numbers (telemarketing list screened against Telephone Preference Service)

900+ E-mail Addresses (Included in the 'Ultimate Pack')

All Companies Have a Turnover of at Least £5 million.

Supplied in MS Excel or MS Access by E-mail or on CD-Rom.

Updated July 2008


This multi-use, no limitations database, available for immediate delivery, offers excellent value for money and is available to purchase exclusively from MTW Research.


Key Benefits of this Database Include:-
Simple & Cost Effective Pricing - fixed price, represents excellent value for money.

Multi-use Database - We place no limitations on how many times or how you use the data supplied

Focused on B2B - We are focused on B2B data, and our longstanding experience in researching the construction and building products markets means we are best placed to meet your database requirements - we understand your industry.

Fast Database Supply - This database is available to purchase immediately and is usually despatched the same day as ordered, e-mail delivery is usually achieved within 2 hours.

Created Specifically For You - This database are produced specifically for building product manufacturers and distributors to increase their sales through a particular channel, resulting in a more relevant and useful listing.
Prices for this Multi-Use Database are as follows:-
Standard Format Options

Benefits of Option

Price

MS Excel by E-mail (sent same day, no limitations

Easy to manage format, and easily used in mail merge etc. Download the sample for example of this format. Ideal for basic, effective telesales & mailing activity. Excludes Emails

£350 (+VAT)
MS Access by E-mail (sent same day, no limitations)

Enables faster and more complex manipulation of the data. Create Additional Tables with Separate Contact Data, Dates Mailed etc. Excludes Emails

£350 (+VAT)

Ultimate Pack

(Includes Email Addresses & Supplied in Excel & Access and on CD-Rom, Multi-use format - no limitations on usage)

Includes both Access & Excel formats for fast dissemination & greater ease of use, PLUS supplied on CD-Rom, with no limitations on usage type or frequency. Includes Emails

£395 (+VAT)


Not Quite What You Need?
MTW offer a fully bespoke database and mailing list service which offers greater flexibility, a wide range of search options and excellent value for money. Click Here for more details
Trading Name K-Form Ltd. R F More Joe Gallagher Formwork Ltd. Three Counties Construction Pal Construction Uk Ltd. Harmonix Construction Ltd. Budge Formwork Ltd. Building Solutions Cocklaw Developments Blue Arc Developments Abbey Firstlink Property Developments Ejb Formwork Wa Construction Ltd. Blue Flag Construction Ltd. Worksphere Field Building Construction Ltd. Parkinson Construction Greswolde Construction Ltd. S L D Construction Golden Service Peter Merchant Ltd. Kevin Watson Construction Ltd. Wbh Ltd. Ischebeck Titan Ltd. Melbid Construction Ltd. Hodson Formwork Ltd. Eastern Industrial Cladding Ltd. Ab Construction Direct Thermaflor Sian Formwork Ltd. Arcadia Design & Construction Alterspace I B Construction & Formwork Ltd. Anglia Formwork Ltd. Ashtead Plant Hire Co. Ltd. Moss Construction Materials Testing Equipment Ltd. P M R Construction Co Ltd. Bendev Construction Co Ltd. Torwood Steve Hill Construction Ltd. J G A Paterson & Sons B R C E N Suiter & Sons Ltd. Advance Construction N E Ltd. S Hutchins & Green Ltd. Matrix Services Ltd. Apleg Clachan Construction Ltd. Gordon Durham & Co Ltd. Conlon Construction Ltd. William Downie Junior Templewood Uk Ltd. Shaylor Group Plc S & J Graveson Ltd. J & D Mcginnis Edmund Nuttall Ltd. Hutton Construction Ltd. M P S Building & Civil Engineering Turney Wylde Construction Conroy Construction Ltd. Playing Field Construction Co Collier Contracts Ltd. Jerram Falkus Construction Ltd. Michael R Garnett Construction Ltd. P.C Harrington Cowan Construction Ltd. Allerton Dale & Co Ltd. Tolent Construction Ltd. Northesk Developments Whelan & Grant Wacker Ltd. D R Crosbie Ltd. Butler Westminister Ltd. Lumsden & Carroll Ltd. Morven Construction Ltd. Colwin Construction Ltd. K G J Price Railway Contractors Ltd. George Hodges & Son Ltd. Richard Henderson Ltd. P J Griffin & Sons Ltd. Acredale Builders Bath Ltd. Anglo Holt Construction Ltd. H R Construction Services Watson & Cox Construction Ltd. J & D Allsop Austin Building Contractors Townsend Gb Construction Ltd. Cyprus Construction Ltd. S Torbet Leslie Clark Berry & Vincent Bridge Construction Co Oliver Construction Ltd. Bentley & Bramley Construction Ltd. Owen Holliday Concrete Testing Ltd. Mixbrow Ltd. Robert D Hogg Ltd. Dobson Construction Ltd. D Chambers Milward Construction Belper Ltd. Warfe Construction Ltd. G A Pickering & Sons Ltd. Rigg Construction Southern Ltd. Cumming Keystruct Birse Civlas Ltd. Efco Uk Ltd. S G G Construction Ltd. C F Construction Collingham Ltd. Rabgrange Developments Ltd. Sol Construction Ltd. Construction & Development Statcourt Services Ltd. Sandysike Construction Ltd. B & B Moulds Binden Construction Ltd. Wildmoor Construction Ltd. Composite Ltd. Carter Lauren Construction Ltd. Sgb Formwork Unit Plant Services Longmoor Construction Ltd. Uretek Uk Ltd. Sol Construction Ltd. Cottrell Brickwork Ceramics Ltd. Mcfadden Construction Ltd. P C Formwork Ltd. Mainland Construction H & J Martin Ltd. Cnc N A M Nicholas Stephens Construction Ltd. Bdb Design Build Days Construction Ltd. D J E Construction Ltd. Gleeson Building Ltd. J J Cafferkey & Co Ltd. Cbm Construction Group Ltd. Clyde Coast Contracts Ltd. Marshall Hall Westridge Construction Ltd. Delcon Construction Ltd. Shepherd Construction Ltd. H & R Strood Contracts Alfred Mcalpine Plc Addington Formwork Ltd. Nrb Construction Management Mackenzie Construction Woodgreen Construction Mountjoy Jpm Contracts Ltd. Mayfield Construction Co Ltd. Black Horse Contractors Ltd. Charter Construction Services Ltd. Cooper Construction Ltd. G A Harper Ltd. The Vinden Partnership Roger Wilde Ltd. Allied Construction Services Ltd. Charterhouse Construction Materials Ltd. Anderson Construction Aberdeen Ltd. Holden Design & Build Thomas Sinden Ltd. Reilly Contruction Ltd. Simons Construction Ltd. Hambury Construction Ltd. Grantchester Construction Ltd. Matrix Moulds & Models Ltd. R M D Kwikform Ltd. Doka Uk Formwork Technologies Ltd. R J T Excavations Ltd. Bemac Construction Ltd. Wolton Construction Sto Ltd. Manor Court Construction Ltd. Jamarc Constructions Ltd. Churchway Construction Ltd. Stable Hire Mark Richardson & Co Ltd. Eastland Construction Ltd. Grangefix Leeds Ltd. Muirhall Construction Ltd. Craftcare Construction Warwick Burt Construction Ltd. Currall Lewis & Martin Construction Ltd. E B S Construction Aitch Construction Ltd. Huesker Ltd. Madley Construction Management Blenheim Construction S & S Construction Ltd. Perform Construction Ltd. Bexwell Construction Ltd. M T Construction B M C Construction Linpave Building Ltd. Border Construction Ltd. Haymills Contractors Ltd. Millersdale Building Services Brightside Construction Day-One Construction Ltd. Brighouse Construction Ltd. Story Construction Ltd. A.J.C Contractors Ltd. G F Job Ltd. Jordan Formwork Contracts The Apollo Group E G Carter County Constructions Steelworks Ltd. H B G Construction Ltd. Safety Net Services Costain Ltd. Baker Construction Ltd. Moxam Formwork & Reinforcement Ltd. Nutbourne Construction Falcon Pools Ltd. Tyler Construction Ltd. Dean & Dyball Construction Ltd. Heron Construction Co Ltd. Midas K C Richards Ltd. Symons Construction W J Hatt Ltd. Mulalley Decorating T P Moynihan Triplex Industrial Contractors Ltd. Prepcraft Crook Bros Willmott Dixon Construction Ltd. Marchfield Developments Dawson Construction Plant Ltd. Rok Siac Construction Levelway Construction Ltd. Ian Thomas Ltd. Weaver Plc Tru-Bore Diamond Drilling Mjs Construction March Ltd. Hubbard Architectural Metalwork Ltd. C Reeve R P S Construction Stepnell Ltd. Red House Building Supplies Ltd. Old House Holdings John Jones H R Jones Sandy & Co Contractors Ltd. Tump Construction Ltd. Kim Barker Construction Ltd. Hodgson Contract Services Ltd. Britcon Ltd. Westdale Services Quarmby Construction Co Ltd. Coxon Bros Woolley Commercial Properties Ltd. Thomas Charles Construction Fawley Construction Ltd. Harry Peers Ltd. Arran Construction Ltd. Lloyd Ltd. Forbes & Whiteford Ltd. Balfour Beatty Construction Ltd. A Mcnab Formworking & Reinforcement G & G Construction Ltd. John N Dunn Ltd. Sillars Road Construction Martin Alan Construction Ltd. Rayne Construction Ltd. Cooper Construction Howcroft Construction Ltd. Birches Construction P G Construction Finning Ltd. Mifflin Construction Ltd. Watson Construction Group Ltd. J W Steele & Sons Ltd. R D M Construction Ltd. Meersbrook Construction Co Ltd. Hollywell Building Services Atkins Oakes Specialist Excavations Ltd. Midas Construction Ltd. Milford Construction Ltd. Traditional Structures Contracts Ltd. Site Services Contractors Ltd. Woodstock Construction Ltd. Q T Construction Ltd. Basicfocus Ltd. City Build Manchester Ltd. D E Clegg Ltd. C S Keogh & Son Ltd. Arc Construction Ltd. Barnfield Construction Ltd. Hansford Construction Ltd. M & R Construction Uk Ltd. D C Robertson Oreston Construction Flair Builders Ltd. Mercia Construction Ltd. Brownmoor Construction Ltd. Webster Contracts Ltd. Harrabin Construction Ltd. Lenco Construction Bann Ltd. P Meehan & Son P C Plant Hire Sales Construction Murdock Construction Ltd. Glasgiven Contracts Ltd. Euroframe Construction Russell Simpson Construction Co Ltd. Greenham Construction Ltd. Sir Robert Mcalpine Ltd. Tony Dinnage Construction Ltd. Conlon Construction Nottingham Ltd. Midas Construction Ltd. John Sisk & Sons Ltd. Getjar Ltd. Mcavoy Construction Ltd. Nobles Ltd. Burrows Bros Sales Ltd. Centurian Yorkshire Ltd. Sycamore Construction A Burrell & Sons Ltd. Knight & Evans Ltd. John Greasley Ltd. Chew Valley Construction Ltd. Berkeley Construction Thanet Ltd. Traditional Structures Ltd. Civil Engineering Services & Supplies Turnkey Construction Ltd. D & D Rail Ltd. Melfort Construction Services Ltd. B S S Construction Ltd. Protek Construction Ltd. Derryard Construction Ltd. R Postlethwaite A D Utting Construction Ltd. Hbg Construction North East Ltd. Four Star Services H W Construction Ltd. Bell Formwork Services Ltd. Scape Developments Ltd. Fischer Fixings Ltd. Birds Contractors G M R Construction Ltd. E P Rothwell & Sons Ltd. Hanbury Fp Ltd. Forefront Contracting Ltd. Key Construction Ltd. Kingston Construction Ltd. Kentstone Developments Fromebridge Construction Ltd. Multiplex Constructions Uk Ltd. E C M Services Woodrow Construction Islay Ltd. Hodge Construction Uk Ltd. C W Construction Ltd. Macloch Construction Pacy & Wheatley Ltd. Marples Construction Ltd. Amec Group Ltd. Mallet Construction Ltd. Ischebeck Titan Ltd. Patrick Construction Ltd. Catfoss Building Services Ltd. Sibmar Construction Co Ltd. Solidoak Ltd. Merseyseal Construction Quadriga Concepts Inserve Building Ewing Construction Services Ltd. Morland Utilities Capel North West Construction Uk Ltd. Alder Communications Aggregate Industries Amber Construction Services Ltd. Graeme Guy Capita Construction Ltd. Broadfield Contracts Ltd. Gage Engineering Ltd. Midas Property Services Uk Ltd. John Sisk & Son Ltd. Sherwood Construction Co Peter Baker Morgan Ashurst Plc Robertson Group Construction Ltd. Ashwood Scotland Ravensthorpe Construction Hadrian Construction Ltd. I T W Construction Products Sitebatch Technologies Ltd. R M D Kwikform Ltd. J & A Construction Thomas Armstrong Ltd. J G Woodcock Ltd. Les Taylor Construction Northern Ltd. Miles Contractors Ltd. Leslie Clark & Partners Kier Southern Baker Construction B & B Landscapes W J Dolan Nel Construction Ltd. Edmundson Building & Preservation Ltd. Parcon Construction Ltd. Karl Construction Ltd. Tew Bros Ltd. Alex Mckay Construction Ltd. Bouygues Uk Ltd. Boxall Sayer Ltd. Ycms Ltd. Sager Group Ltd. Rosewood Building Services Ltd. Jamestead Ltd. Leda Construction Gibson & Sons Builders Mbh Construction Paul Tootle Robinson Ferry Construction Co Ltd. Lightburn Construction R Durtnell & Sons Ltd. Bluebells Ltd. Crispin & Borst Ltd. A C S Professionals In Construction Ltd. Pike Maintain Ltd. Taisei Europe Ltd. London Diamond Drilling Services Simons Construction Ltd. B S P Project Developments Ltd. P J Towey Construction Services South West Geffen Ltd. Woodstock Southwest Ltd. Headman Construction Ltd. A E P Modular Construction Entire Solutions Ltd. R L Davies Creighton Construction Ltd. Gerco Uk Robertsons Construction Ltd. Gkp Construction Cowlin Construction Ltd. Newtec Construction Anthony Harris D J Taylor Kier Scotland Ken Wood & Son Construction Ltd. Nu-Build Construction Leeds Ltd. Upright Ltd. Beechways Developments Ltd. Thomas Holding Ltd. Ellmoll Builders A & R Construction Construction Interior Design Ltd. David Kerwood Construction Ltd. Fisher Homes Sealant & Construction Services Ltd. Roundhouse Homes Ltd. D & D Construction Services Robinsons Scotland Ltd. Corporate Developments Ltd. The Salter Partnership Cdg Construction Ltd. The Blind Bolt Co P A Gascoigne Ltd. R & R Construction Galliford Try Partnerships Ltd. Marshall Construction Ltd. G M I Construction Group Plc Tayside Contracts Hills Construction Economic Construction Management A J Construction Ltd. R.M Barnett Ltd. S C Construction Sandwood Construction Ocala Construction Ltd. P A Vallance Construction Ltd. Geostructural Solutions Corvinview Ltd. Kier Northern Rydon Construction Focus Construction Southern Counties Ltd. Ashurst Construction Pierse Contracting Southern Ltd. Wates Construction Oxford Structural Services Avendale Designer Homes Ltd. Concept Design Solutions Mrk Developers Ltd. Forsite Construction Accessories Ltd. Carillion Regional Buildings Allan Water Developments Ltd. Tolent Construction Ltd. Kane Properties & Development Paul Alan Construction Ltd. Elliot Nash New Forest Construction Ltd. Allform Uk Cs2 Meldrum Construction Rhos Construction Roe Developments Thomas Vale Construction Plc F J Chalcroft Krane York House Construction Thomas Vale Construction Plc Ocon Construction Ltd. Waterfords Ltd. Kingscroft Construction Ltd. Tomkins Construction Day Building Ltd. Wrighton Projects Pearl Homes Ltd. L E J A Mears Ltd. D Construction Tom Green Construction Ltd. Decs Group Ltd. Pc Constuction Knight Construction Shape Construction Nicholls Contryside Kingfield Developments Ptl Building Services Ltd. Allen Group Reddington I S G Totty Ltd. Allen Group Smallman & Son Ltd. Clark E Bowman & Son Ltd. G T H Construction Ltd. Cowlin Construction Ltd. Red Kite Construction Ltd. F J Chalcroft Construction Ltd. Cotswold Formwork Ltd. Barnish Construction Ltd. P H Construction Ltd. Bartlett, Owen & Burrows Ltd. Classic Refurb Ltd. Mcgrath Development & Construction Zelltec Ltd. Ltk Construction Grangebury Ltd. Lindum Group Ltd. Watersfield New Homes Ltd. M A R S Construction Ltd. M G F T & R Formwork Norwest Holst Ltd. Leadbitter Construction Graham Martin Crana Construction Ltd. Wilmott Dixon Construction Ltd. John Turner & Sons Ltd. G J Mardling & Sons Ltd. Roc Design & Build Marriott Construction Jessops Construction Ltd. Hall Bros Corramore Construction D.J Francis Lancashire Developments Ltd. Gresham Construction Clearwater Building Co Peak Form Ltd. Ellis Payco Contractors R J Cadman Construction Ltd. W & L Interiors Ltd. Roe Ltd. Parkin International Engineering Services Ltd. Laboursite K Henry Construction P I Macdonald & Sons Ltd. Maclaren Construction Ltd. Bluu Solutions Ltd. D.R.N.D Formwork Specialists Ltd. Oliveti Construction Ltd. B M F Ltd. Ashburner Construction Arngrove Group Holdings Ltd. Acute Construction Bpj Construction Ltd. Calmax Construction Ltd. A S L Contracts Ellison Construction Ltd. R.J Barnes Genesis Medical Ltd. Assured Construction Management Deer Grange Ltd. G M Jones Craftsmens Projects Ltd. Style Projects Ltd. Hylands Construction Co Ltd. Base Structures Ltd. D R Construction Ltd. Martyn England Construction Ltd. Pentland Construction Ltd. Leadbitter Ryan Construction Barrie Haig Tolent Construction Ltd. Lunt Developments Devro Contracting Services Ltd. Alu-Fix Contracts T P Mcnulty Construction Ltd. A R D Davies Countywood Mann Construction Bramall Construction P & M Constuction Campus Construction Ltd. Karline Construction Construction Solutions Ltd. Aston Formwork Ltd. Stedhan Site Services Rj Industrial Refurbs Winfield Construction Five Star Development Homes Kappa Construction S & M Formwork Ltd. Hillsden Construction Ltd. Amblestone Construction A D Howie Wilmor Construction Ltd. Laneway Construction Ltd. Time Construction Barhale Construction Plc Target Constructions Andy Knott Construction Ltd. Formwork Solutions Shane Stengle Construction Ltd. Spectus Construction Little Orchard Liscoe Construction Ltd. Js Construction Bethell Con M F Construction Empire Machinery Services Ltd. Leask Marine Ltd. A J Construction Woodbar Ltd. Mobley Construction Costain Ltd. Uk Gse J F C Construction Haines Construction Keeney Construction Ltd. Form-It Construction Sims & Salter (Formwork) Ltd. Construction Management Cph Construction Hankinsons Cheshire Ltd. Amery Construction Ltd. Fryar Styles & Wood Workstream Construction Services Ltd. Gb Construction Partnership Ltd. May Gurney S Kennedy Ltd. I L E Construction South East Ltd. Cae Construction Ltd. R K Construction V M Construction Ltd. South East Reinforcements Ltd. Dunton Contracting Higgins Goh Consult Doka Uk Formwork Technologies Fbs Construction J F D Utility Services Polarwall Chase Of Chichester Ltd. S & K Refurb Keavman Contractors Merrydale Enterprise Ltd. O'kane & Devine Construction Ltd. G K Hamilton Simons Construction Ltd. Earley Construction Fain Redfern A M R Construction Services Mitside Construction Christopher Construction R F Construction Signature Construction & Design Ltd. Costain Ltd. Henry Bros Ltd. Speedy Space Ashleigh Scotland Ltd. Tec Construction Construction Claims Services Cranfold Developments Ltd. Armfield Britannia Projects Ltd. Parkstone Group Westridge Construction Sgb Formwork Hague Construction Rigfix Ltd. Faloon Construction Green Construction Ltd. Watkin Jones Forest Gate Construction Ltd. West Leeds Construction Alstec Ltd. Birch House Construction Ltd. A 2 O Ltd. Steve Warren Peri Ltd. Ardent Construction Ltd. Bars Contractors Brian Waugh Construction Ltd. Blue Chip Moulds & Joinery Esh Group Haymarket Ltd. Border Construction Four-Sure Construction Commercial Ltd. Meridian Business Support Akela Bucknall Austin Cowlin Construction Rosevear Engineering R J H Construction S B Construction Oldham Ltd. Hogan Group Cunningham Contracts Bardsley Construction Ltd. Jordan & Faber Howard Russell Construction Ltd. M & P Construction Crewcut Diamond Products Ltd. Cleveland Formwork Exchem Polymer Systems Urban Edge Group Amt Construction Services Alpha Construction & Ground Work Brighouse Construction Ltd. Holmes Team Build Construction Ltd. A Construction C D M Scaffolding Services Sherriff Construction Ad Construction Mfg Construction H M Plant Ltd. Modern Housing Bell Mgm Property J & H Construction P Smith & Co Groundworks Ltd. Gipping Construction Ltd. J Routley Laing O'rourke Scotland Ltd. Woodlands Plant Hire Ltd. Riello Gcpm Ltd. Protech Engineering Construction & Real Estate Ltd. Willmott Dixon Construction Ltd. D Whittle Construction Ltd. Grove Construction Uk Ltd. Construction Linx Skansen Interiors Ltd. Opec Plc P Kot Ltd. Ashford Construction Plc M & S Formwork Ltd. Obconstruction Samac Construction Services Anglia Formwork Ltd. Damsonetti Construction Keen Construction Pk Construction Miller Construction Trueform Construction Miller Construction Williamson Construction Equipment Ltd. Leadbitter Read Property Development Norland Construction Ltd. Jms Consulting Engineers Ltd. G B Plant & Construction Billingford Arthur & Sons Scotland Ltd. Inspace M N M Construction Polysteel Uk Ltd. Jag Construction Swietelsky Construction Tille Ltd. Wilson Construction Services Ltd. Mcdowells Construction Ltd. Baliti Construction Ltd. I B Construction Farlan Consruction Services Ashe Construction Ltd. W T B Construction Williamson Construction Equipment Ltd. Phillip Davis Construction Ltd. Rmd Kwikform Ltd. Urban Buildings Projects Nimmo Construction J S K Property Services Ltd. Gaughan Builders George Chisholm M Y Construction & Carpentry Ltd. Rok Manor Development Solutions Walker Construction Services Ltd. Ashe Construction Ltd. Roberts & Mutch Formwork Specialists St James London Group Ltd. M & M Integra Construction Creative Construction C E C Construction Ltd. Jom Construction Ltd. Cravensmith Construction Daniel Contractors Morgan Ashurst Dunmore Construction Skanska Uk Colley Construction Ltd. Corkery Construction Co. Ltd. P M D Construction Trevan Construction Brick Design Seddon Aconpex Antares Construction Ltd. Morrison Utility Services Laing O'rourke Haymills Lyndhurst Construction Services Ltd. Cordaman Boyle Construction & Contracts Sd Systems Parkfield Construction Ltd. Dashwood Construction John O'neill & Partners John Donnelly Construction Ltd. G Brown P Finch P.Formwork Ocon Construction Ltd. Strandhill Developments Perri Ltd. Wunder & Partner Mirus Construction B S W Construction Ltd. Preston Construction Scotland Transerv Wallace Interior Solutions P C M Management J Canny Shuttering & Building Teddsons Redworth Construction Ltd. Ser Fixform Ltd. Ph Formwork T Downey Mansell Yuanda Kier Plant Sycamore Contracts Visions Of Oxford Construction Ram Construction M C M Construction Ltd. Emprose Specialist Cladding Ltd. Michael Shwartz Construction Ltd. Reinforced Concrete Services Ltd. Re-Clark Building & Design Full House Construction Crosby Construction Ltd. Ping Construction Rm Construction Formfix (Cfs) Ltd. Papa Design Blewbury Construction M & A Roarty D J N Construction Ltd. R G Group Robertson Construction Tayside Ltd. Gloucestershire Building Services Stradform Oakmont Construction Ltd. Coleman Properties Nicholas Dry Lining Clear Line Ltd. A1 Construction Ltd. Varia Construction Ltd. Llettyshenkin Construction Co Ltd. Bovis Lend Lease Konform Ltd. Balfour Beatty Construction Nothern Ltd. Silveroak Grampian Construction Ltd. Hillstreet Construction Abrel Planacre Cheetham Hill Construction Box Construction Ocean Timber & Plywood Ltd. Kph Groundworks F J Booth Langley Building D B C Kaybrooke Construction Q Williams C W T Partnership Gyplok Bd Construction Xircon Ltd. Barnfield Corriform Sfh Construction Renaker Construction Venture Construction Darlington Construction Services Evolve Construction Gelder Construction Signet Construction Mcgrath Framework Construction Coleman Construction City Basements Mansell Construction Bmh Construction Co Ltd. Fms Construction Clifford Construction Forum Property Services Toner Plant Hire Geoffrey Osborne Ltd. Bam Ppp Daniel & Son Project Services Ltd. M & N Formwork Fort William Estates Voytex Ltd. Landmark Prc Gould Construction Ltd. Gabriel Construction