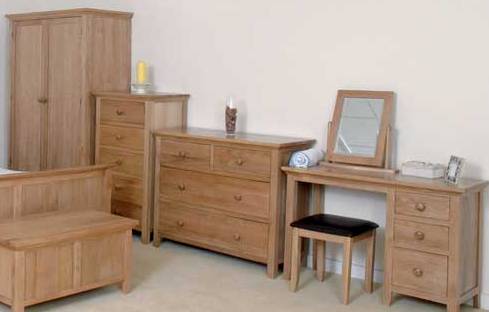 MTW Research have published a brand new, 2012 Research & Analysis market report on the UK Bedroom Furniture Market, providing a comprehensive & detailed strategic review of the entire UK Bedroom Furniture market, with product mix, channel shares, furniture retailers industry review and market forecasts to 2016.
Written specifically for bedroom furniture manufacturers, distributors and furniture retailers, this statistically representative report is based on data from retailers with sales totalling more than £5 billion & manufacturers sales of £1.4 billion and is currently offered with an optional 3,000+ Furniture Retailers Database as part of the 'Ultimate Pack'.
This 220+ Page Report Includes:-
Market Size & Trends 2006-2012; Forecasts to 2016

SWOT, PEST & Qualitative Analysis

Product Mix 2006, 2012 & Forecasts to 2016

Distribution Channel Shares 2006, 2012 & 2016

60+ Manufacturer Profiles & Key Financials

70+ Retailers Profiles, Rankings & Sales Leads

3,300+ Furniture Retailers Database & Mailing List (Only as part of 'Ultimate Pack')
Quantitative market data based on industry sales, supported by qualitative discussion of key market trends, product mix, influences and future prospects are provided. This informative report offers a comprehensive market review & sales leads and also represents excellent value for money.
Market Size, Product Trends & Share 2006-2016 for:-
Wardrobes Market

Drawer Chests Market

Bedside Tables Market

Childrens Bedroom Furniture Market

Dressing Tables & Stools Market
Product Mix in 2012 & Trend Analysis for:-
Fitted Vs Freestanding Bedroom Furniture

Flat Pack Vs Freestanding Bedroom Furniture

2012 Share by Material Finish
Also Included:-
Bedroom Furniture Import & Export Data 2006-2016

Bedroom Furniture Sales Segmented by Region in 2012

Key Specification Criteria for Childrens Furniture

UK Furniture Manufacturers Output 2006-2016

SWOT Analysis - Identify Opportunities for Growth

Distribution Channel Share 2006, 2012 & 2016

1 Page Profiles & 4 Years Accounts for 130+ Retailers & Manufacturers

Furniture Retailers Industry Structure Analysis 2006-2016

Furniture Retailer Ranking By Turnover, Profit, Assets etc
This unique report represents a comprehensive yet cost effective tool for understanding the historical, current and future performance of the UK Bedroom Furniture Market. Based on industry sales & primary research and written specifically for bedroom furniture suppliers & retailers in the industry, this easy to use, independent report represents an invaluable tool to increase sales in the Bedroom Furniture Market.
Also Available as Part of the 'Ultimate Pack' Option:-


Key Benefits Of This Brand New Report Include:-
Current, Historical & Future Market Performance & Trends 2006-2016

Product & Channel Shares & Trends – Identify Best Performing Sectors, Which Customers are Growing Demand? Focus Your Marketing, Increase Your Sales

Incorporate into your Marketing & Business Plan, Explore Various Strategic Options

Develop Sales Leads & Focus Your Marketing

Incorporate the SWOT & PEST Analysis Into Your Reports Quickly & Provide More Detail to Your Colleagues

Price Guarantee - We pride ourselves on offering the highest quality reports at the best price. Our policy is that the current economic downturn should not impact on your market knowledge, reduce your ability to develop strategies based on up to date market intelligence or degrade your operational sales activities so if your marketing budget has been cut - call us and we'll guarantee to offer you the best price in the industry. It really is in our interests for you to succeed in the long term and that's what we focus on. Found a Similar Report Available at a Cheaper Price? We'll Match It & Offer a Further 20% Discount.
Not all Market Reports are the Same...This Report Includes:-
Strategic Market Review - A professional strategic market review was undertaken by marketing professionals with real world marketing experience and degree qualifications in strategic marketing. This report is not simply a collection of statistics and comments but a structured review of the market, written by marketing professionals, for marketing professionals.

SWOT Analysis - Only after a thorough, strategic market review can industry strengths & weaknesses and market opportunities & threats be identified. No other 'off the shelf' report for less than £600 offers a comprehensive SWOT analysis in an easy to read and disseminate format.

PEST Analysis - We don't offer you difficult to use interactive reports which simply hike costs, we recognise its the data analysis and interpretation which is important. Our straightforward, no-nonsense reports incorporate a comprehensive strategic review enabling us to identify the key market influences relating to politico-legal, economic, environmental, social and technological issues and present these in a easy to read format.

Ansoff Matrix - Established marketing theories are applied to the market to enhance understanding of the likely strategic options which will generate market growth in the near-medium term. From the strategic review, growth share forecasts for market development, market penetration, product development & market diversification are provided in easy to understand chart format alongside qualitative discussion and interpretation.

Quantitative Market Data - Whilst we'll never claim that our market estimates are 100% accurate, that will always be our aim. To this end, the foundations of all our reports are based on sales from as representative a sample of the industry as possible. We have invested heavily in order to ascertain financial sales data from companies involved in the market and ensure our methodologies are as robust as possible. The financial profiles of more than 120 companies are included in this report with a combined sales turnover of more than £6 billion in 2012 - Be confident in our statistics.
In Order to Provide a Comprehensive Review of the Market, This Report Includes:-
THE MARKET, PRODUCTS & DISTRIBUTION CHANNELS
Market Size & Key Market Trends 2006-2016 – Value of the market since 2006 is provided with current market size estimates in current prices and constant prices provided based on quantitative sales figures from the industry. In addition, yearly forecasts of market size and other key financial indicators are also provided to 2016. Key market trends are also identified and discussed providing the report with both 'quantitative' and 'qualitative' characteristics.

PEST Review & Key Market Influences – A review of the key issues and influences which are impacting market demand at present & in the future are also provided. These issues range from economic, political, environmental, social and technological and are identified and discussed where appropriate, providing the reader with a greater depth of market intelligence. A strategic PEST review for this market is also illustrated in chart format for faster reference.

Product Mix & Trends – This report identifies the key sectors which comprise the overall market and provide a current & historical share by value. This data is supported by qualitative comment where appropriate in order to offer more substantive market knowledge. Forecasts to 2016 are also provided to offer more insightful market intelligence as well as historical product mix in 2006 provided.

SWOT Analysis – A strategic SWOT analysis for the market is also provided based on input from primary and secondary sources in the industry. By identifying key strengths, weaknesses, opportunities and threats, this report provides a more solid foundation for basing strategic and operational marketing decisions.

Ansoff Matrix - The strategic market review undertaken by marketing professionals enables us to identify the key strategic areas of likely growth for the market between 2012-2016. Share by growth for market development, market penetration, diversification and product development are illustrated for the market, enabling the reader to identify the most likely areas of growth in the near-medium term, quickly & easily.

Distribution Channel Mix & Trends – By providing historical, current and forecast shares by channel for this market, the report provides an invaluable illustration of the key sectors that are currently driving demand and likely future prospects. Qualitative comment on key trends within these sectors based on input from the industry provides a more in-depth review of the market as well as illustrating the most likely future scenarios. Profitability, assets, liabilities and net worth for the furniture retailers industry are also illustrated in easy to read charts.
THE FURNITURE RETAILERS INDUSTRY STRUCTURE
Industry Structure – The report includes a detailed and quantitative review of furniture retailers in terms of number of companies, share by turnover, mix by employees, sales share by region, share by age of companies, mix by recent sales performance, sales per employee, share by credit rating & mix by location type (e.g head office/branch etc).

Furniture Retailers Industry Trends 2006 –2016 – Industry totals and averages since 2006 are also provided for turnover, profitability, assets, net worth and liabilities. These indicators provide vital insight into the current health of the industry and are forecasted to 2016.

Manufacturers & Retailers Profiles - 1 page profiles for 120+ of the leading manufacturers and furniture retailers are provided with 4 year financial performance indicators, each with an 'at a glance' financial health indicator chart. A turnover and profit estimate to year end 2011 is also provided for every company in the report, alongside full mailing and telephone details and senior decision maker. Number of employees, incorporation date and ultimate / parent company is also indicated or estimated for each company.

Furniture Retailer Rankings – This report provides in-depth intelligence of 60+ relevant and leading furniture retailers. Each company is ranked by turnover, profitability, number of employees and other key financial indicators. Each company also has a 1 page profile identifying contact details, overview of activities, key financials for the last 4 years and an 'at a glance' financial health chart. The report also provides turnover estimates for every company, regardless of size, enabling the reader to easily identify individual market shares.


Prices for the Bedroom Furniture Market Research & Analysis report are as follows:-
Standard Format Options

Benefits of Option

Price

Pdf by E-mail (sent same day)

Easy to read format, though copying & pasting is not possible with pdf format.

£565 +VAT
MS Word by E-mail (sent same day)

Easy to read format and enables copying, pasting & faster navigation from contents page to speed your analysis

£615 +VAT

Ultimate Pack (all above + Spreadsheet & Mailing list)

(Supplied by Email & CD-Rom & Report in Laser Printed, Bound Hard Copy)

Includes all the above, PLUS Excel spreadsheet with 4 Years Financials for all 120+ companies in report & 3,300+ Furniture Retailers Multi Use Mailing Data, facilitating further research, developing sales leads and more detailed comparisons and analysis.

£665 +VAT

Additional Options

Benefits of Option

Price
Additional Hard Copy (1st class post)

Professional, Spiral Bound Hard Copy lasered on quality paper for fast, ad-hoc use in meetings etc

Add £50 +VAT
Supplied on CD-Rom (1st class post)

Safe, Secure & Portable format enables easy dissemination amongst colleagues.

Add £50 +VAT
To order this report from MTW Research, please complete the order form here